HELP…I'M OUT OF IDEAS!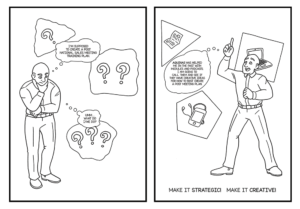 Does this situation look familiar? If your answer is YES, you are not alone!  Sales leadership and learners request new approaches to facilitating workshops.
Over the years, Aquinas has worked with many trainers who end up scratching their heads when tasked to find a new and innovative way to provide training on a selling skill or topic. Finding a new, innovative approach to teaching and practicing a selling skill is not easy.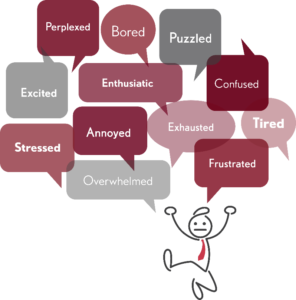 So, what do you do when this happens?
Do you have mixed emotions about the task at hand?
For some, this task may seem overwhelming and daunting. Remember to take a deep breath and consider the advantages and benefits of partnering with a training agency.
Value of Working with a Training Partner
 Innovation
Yes! If you are reading this article, chances are you are skilled and very equipped to write and facilitate your own training. However, at some point you may find yourself in need of new and innovative ideas.
Working with a training partner provides you with an easy way to learn about new and exciting training deliverables and methods.
A training partner has the advantage of working with many clients and keeps a constant pulse on what is trending and what is working within other organizations. Partners also have access to the newest technology and stay updated on current adult learning theories and principles.
Creativity
Who doesn't want to be known among his/her colleagues as the creative genius? Everyone desires to have the next big idea that peers admire and leadership recognizes. However, having the time and resources to be creative may not exist within your organization.
Working with a training partner gives you the chance to jump start the creative process and share ideas without judgment. At Aquinas, BRAINSTORM is one of six important steps in our production process, and we start every brainstorming session with one important rule:
Training agencies dedicate their time, talent, and resources to understanding your needs, goals, and objectives. They work tirelessly to find inventive ways for your organization to address recurring sales issues and concepts.
Save Time
Many of our clients at Aquinas have only one, maybe two, trainers responsible for multiple business units within their organizations. What a big job! Given the responsibilities of the role, it may be hard to manage all aspects of the workload.
For example, you may spend the majority of your time onboarding new sales professionals and leading new hire training classes. If this is your current circumstance, how do you find time to plan and prepare for district, regional, and national sales meetings?
Working with a training partner allows you to do your job more effectively. Through the partnership the training agency naturally becomes a valuable extension of your team by handling and managing tasks that free up your time to allow you to focus on other demands of the job.
At Aquinas, we understand that every minute matters! That's why we help our clients save time by providing the following services: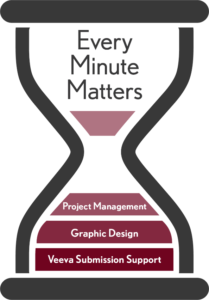 Join the Conversation
We want to hear from you!
Given your training experience, how do you find creative ways to reteach a topic? How often do you seek help when faced with this training challenge?
Join the conversation by visiting LinkedIn. Share tips you have found successful in your own organization!
If you would like more information from Aquinas about this topic, contact: ideasforyou@aquinaslg.com.
At Aquinas, our mission is to develop creative training, skillfully executed, to unleash YOUR success.